Moderne Masterpiece: The Butler Residence Lecture & Tour
Moderne Masterpiece: Butler House Lecture & Tour
The Iowa Architectural Foundation (IAF) will host a public lecture and tour at the iconic Butler House at 2633 Fleur Drive, in Des Moines on Thursday, March 12, 6:30 to 8:30 PM. The richly-illustrated lecture will be presented by author Mark E. Blunck, Honorary AIA Iowa, from Oakland, California. For three decades, Mr. Blunck has been a contributing writer to the award-winning magazine, the Iowa Architect. He is an expert on the design and construction of the Butler House, as well as the fascinating stories behind it, and its imaginative owner, Earl Butler. This is a fundraiser for the IAF, and tickets are available for $30 at Eventbrite. The event is sponsored by ASK Studio and Simonson & Associates Architects. Special thanks go to Bob Boesen, the home's owner, and B. J. Connolly III, of NAI Iowa Realty, for their generosity in opening up the home for this  event.
When Butler completed his dream home in 1937, it was described as "the world's most modern house," by American Magazine.  The home is one of the best lasting monuments to the Streamline Moderne style of the 1930's, and "is represented alongside homes designed by noted architects George Keck, Richard Neutra, Edward Stone and Frank Lloyd Wright," according to Blunck's 1987 article.
The home's owner, Earl Butler, was an engineer by profession. He worked closely with his architect, George Kraetsch, of the firm Kraetsch & Kraetsch, to create a home unlike any other in this area. Keeping durability and practicality at the forefront of their thinking, they used reinforced concrete for the structure, equipping it with metal-framed double glass windows. The 28-room house features ramps instead of staircases, similar to those designed by famed architect Le Corbusier for his "machine for living," the Villa Savoye, built 1929-31.
Architectural Forum magazine featured an article about the Butler Residence in 1937, touting it thus: "the most completely mechanized and electrified resident in the U.S. is built in Des Moines." It included such forward-thinking features as lighting that could be controlled to accent the attire of guests of honor at their dinner parties and a three-car garage with door controlled by the blinking of car lights. According to author Blunck, "The brilliant house of Earl Butler and George Kraetsch endures amidst the works of masters, and the people of Des Moines and Iowa should be proud that this magnificent example of modern American architecture is in their midst."
With the property currently for sale, you have a unique window of opportunity to get inside this remarkable home for a personal tour and lecture. A limited number of tickets are available at Eventbrite for $30. Doors open at 6:30 PM. for appetizers and cash bar. The lecture runs from 7 to 8, with tours following until 9 PM. The tours will be guided by presenter Mark Blunck and architects who volunteer their time and talents with the Iowa Architectural Foundation.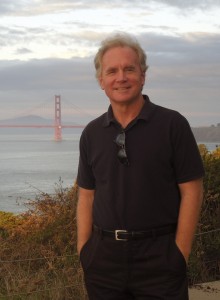 Author and lecturer, Mark E. Blunck, Hon. AIA Iowa