Mid-Century Modern Homes of Iowa Tours: April 26 – May 1, 2021
Modernism Month Event
Iowa Architectural Foundation (IAF) and Iowa Mid-Century Modern are collaborating to bring you four professionally-produced Mid-Century Modern Home Tours to celebrate Modernism Month. Links to the virtual tours are to be released to ticket holders, one per day, starting on April 26. Access to each tour will be for two weeks to give ticket holders plenty of time to enjoy. The homeowners will join ticket holders at a special Zoom Q&A, Sunday, May 2, from 4 – 5:30 PM. The tours include Oskaloosa's famed Lamberson home, designed in 1948 by Frank Lloyd Wright (1867 – 1959), which has been meticulously restored by its owners. Also included are a home in Indianola, designed by architect David Block, AIA-E; and two homes in Des Moines, one designed in 1952 by architect Amos Emery (1895-1973); and the other, built in 1954 and designed by architect Jim Lynch (1923-2000). The homes epitomize the Mid-Century Modern design aesthetic, and are rarely available for viewing. They will be personally led by their homeowners, who will share their experience of living in, restoring or renovating, caring for, and their future plans for these remarkable homes. Not only do the tours provide excellent architectural examples of the era, but they also exhibit how to bring mid-century styles to homes of every decade.
While early bird tickets are sold out, there are still regular price tickets available for $48. They are available on EVENTBRITE. The ticket price includes tours of all four homes and the Q&A Zoom with the homeowners. Tickets are required for access.
What is MCM and why would your readers/viewers be interested? 
Mid-century Modern (MCM) is a design movement characterized by clean, uncluttered lines, modest square footage and integrated furniture, textiles and lighting. It gained momentum in post-World War II America as the country was trying to meet an unparalleled housing shortage, targeting the needs of the average American family. Many mid-century houses utilized post and beam construction, allowing free-flowing spaces and eliminating support walls. Expansive windows and open floor plans opened up interior spaces, bringing the outdoors in. MCM homes were designed to facilitate and reflect a revolutionary new modern lifestyle.
MCM design is experiencing a resurgence, with passionate followers seeking out houses, furnishings, ceramics and glass from the period. While some people think of Mid-Century Modern as a California design aesthetic, there are many amazing MCM homes here in Iowa designed by talented local architects, and a few by internationally-recognized architects, as well. The Iowa Architectural Foundation is pleased to open the doors to four of them for your enjoyment. 
Note: Producing virtual events is generally more expensive than in-person events. Proceeds from this collaborative event will help Iowa Architectural Foundation remain true to its mission during these challenging times, providing programs and increasing the public's awareness of the value of architecture and good design in building a better world. For more information about sponsorships, tours, classes and special events, visit www.iowaarchfoundation.org or https://www.facebook.com/iowaarchfoundation/.
For additional information you may contact the collaborating organization at:
Iowa Mid-Century Modern: Suzie Fredregill info@funkyfindsvintage.com.
Sponsors for the event are: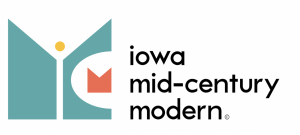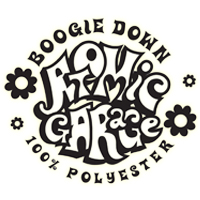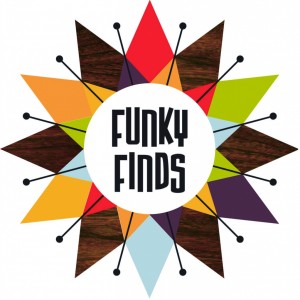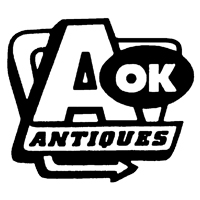 35th Street Antiques (DSM)
Modville – Adel
Iowa Mid-Century Modern ~ A collective dedicated to building a local community of design enthusiasts
Funky Finds Vintage & Retro (just re-opened) – Western Gateway (DSM)
Atomic Garage – Valley Junction (WDM)
AOK Antiques-Atomic Blond MCM Loft, Valley Junction (WDM)